FRANKFURT, Nov 2 (Reuters) - Hugo Boss (BOSG_p.DE) gave a gloomy outlook for the rest of the year after its third-quarter operating earnings fell by almost a third and missed analysts' estimates, as consumers continued to shun high-end fashion.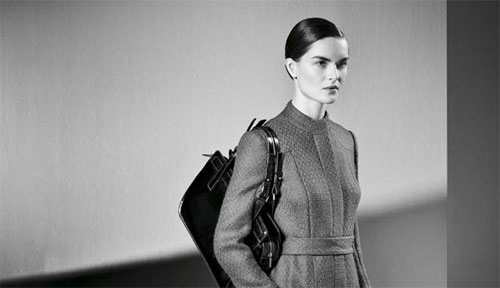 Hugo Boss
The German fashion company known for its sharply cut suits said on Monday 2 November that 2009 "will remain an extremely difficult year" for the high-end fashion industry in light of the overall economic downturn.
Data showed last week that German retail sales fell unexpectedly in September in a sign that consumers in Europe's largest economy are reining in spending despite government efforts to prop up the labour market.
"Due to the extremely weak overall global economic situation, Hugo Boss expects a declining sales development on the level of the first three quarters for the remaining fiscal 2009," it said, adding it sees potential for an upswing in 2010.
Sales declined 9 percent over the first nine months.
It still expects full-year sales to fall, but now sees its adjusted operating margin at last-year's level, having earlier said it expected profitability to rise this year.
Hugo Boss shares turned negative after the news and were down 2.7 percent at 24.61 euros by 0952 GMT, underperforming a 0.4 percent fall in Germany's mid-cap index .MDAXI.
Hugo Boss, majority owned by private equity group Permira [PERM.UL], reported third-quarter earnings before interest and tax (EBIT) of 73.4 million euros ($108.2 million) from 107.9 million euros last year, missing the average estimate of a Reuters poll of analysts of 103 million euros.
Sales fell 15.5 percent to 450.4 million euros, also below estimates.
According to StarMine, which weights analysts' forecasts by their track records, Hugo Boss trades at a discount to Italian shoemaker Geox (GEO.MI) and U.S. fashion company Polo Ralph Lauren Corp (RL.N), when measured by price to future earnings estimates.
(Reporting by Eva Kuehnen)